GET CONNECTED
Connect with Your Attendees in "Real-Time" and "Send Instant Messages" to Your Audience through our User friendly Lybertine App
Streamlined Ticketing for Any Size Event.

Instant event creation.

Ready to be customized.

Unlimited events.

Sell Tickets, Zero Commissions: It's Free to Use Lybertine.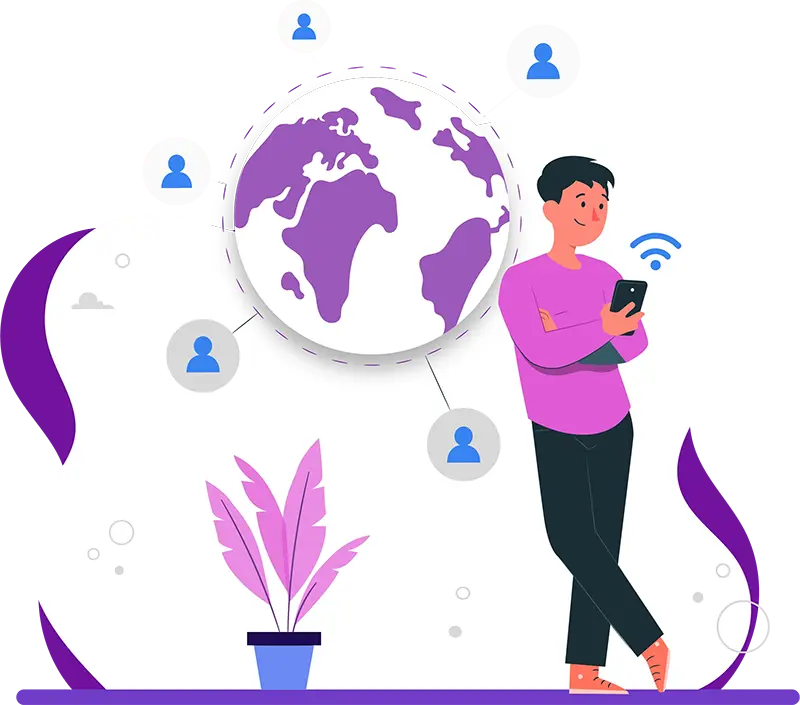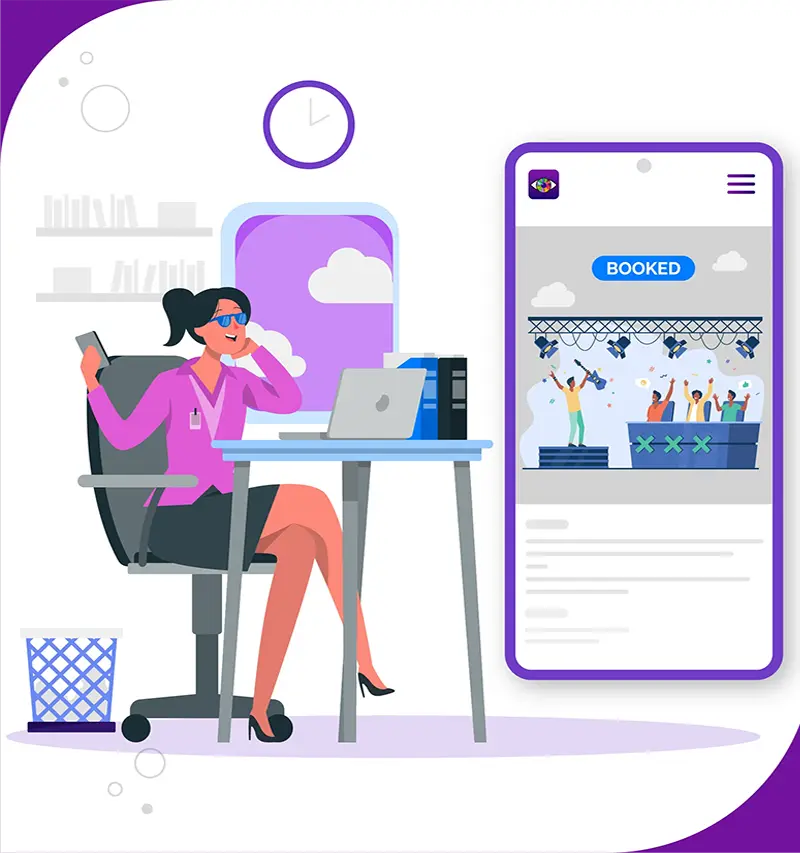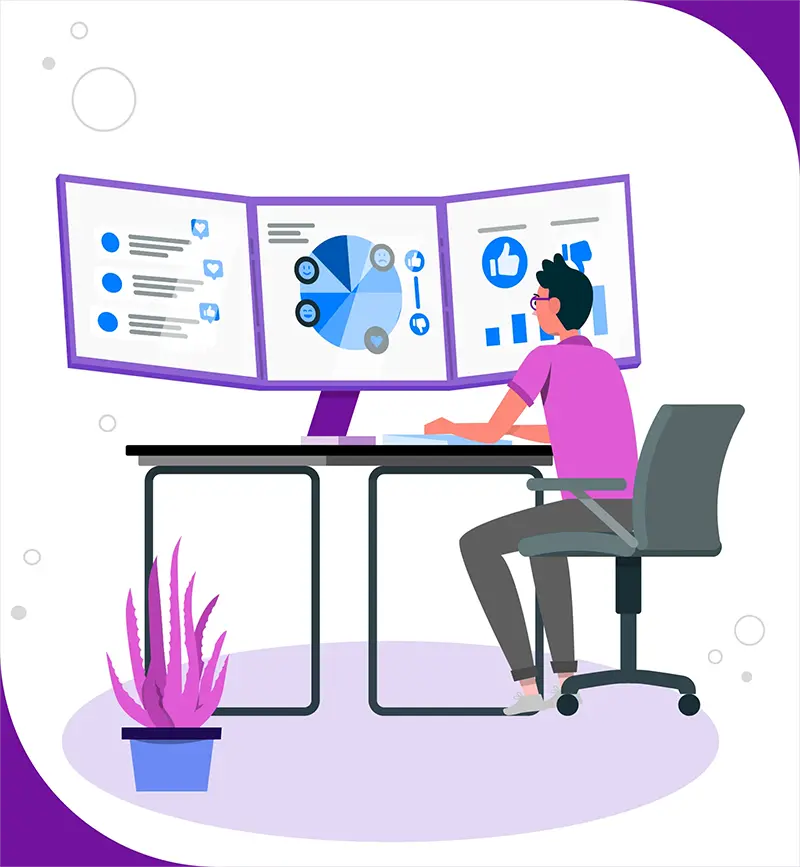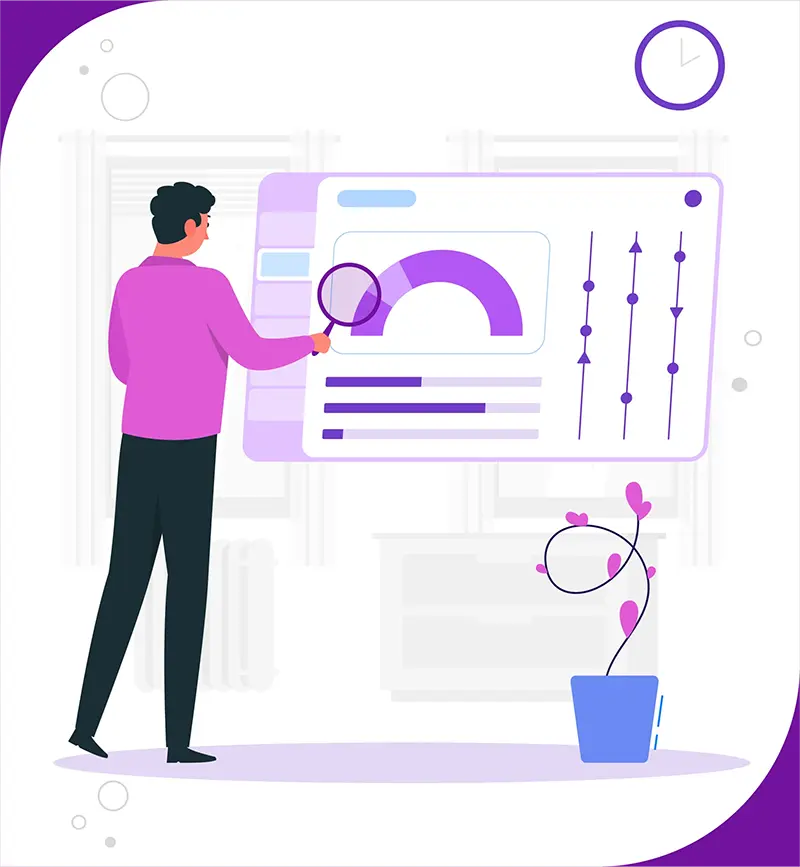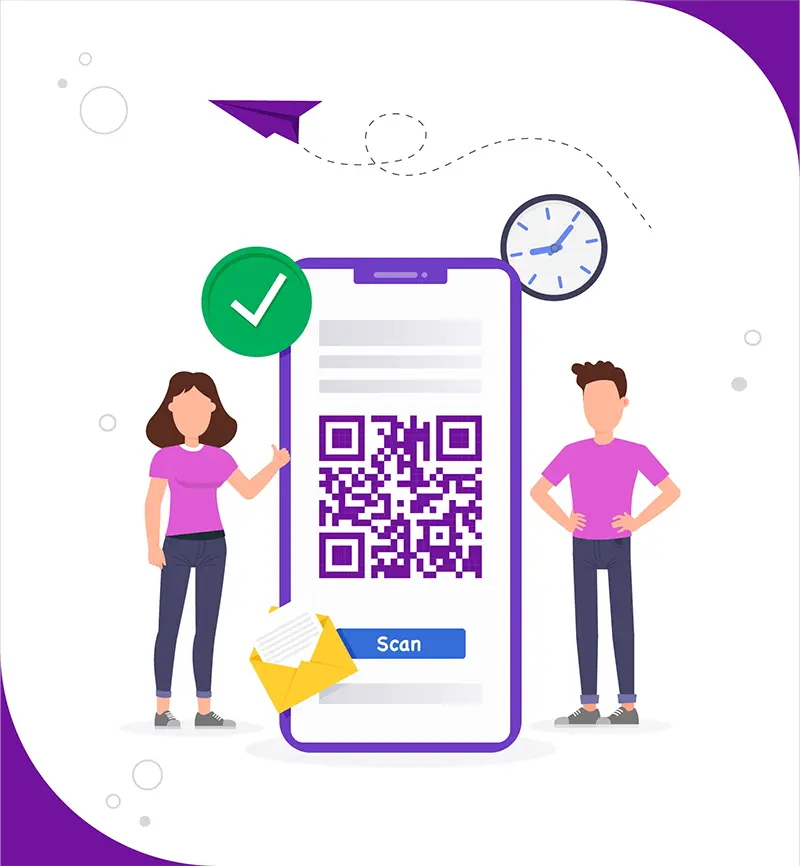 Sell Tickets and Monitor Orders
All The Essential Ticketing Tools at Your Fingertips.
After creating your event website, personalise your ticketing and event registration pages.

Lybertine offers a cutting-edge array of features, enabling you to oversee all facets of ticket sales.

Lybertine includes unlimited ticket types, bespoke ticket customisations, tailored registration forms, discount codes, optional extras, advanced tracking capabilities, and much more.

Our aim is to help make your event a success and maximise your ticket sales.

Once ticket sales are underway, you can effortlessly monitor orders, track sales, and manage attendees through your real-times analytics dashboard.
How it Works For Organisers
Sign up
Quickly Register for a Free Account to Unlock Lybertine's Streamlined Event Management Tools.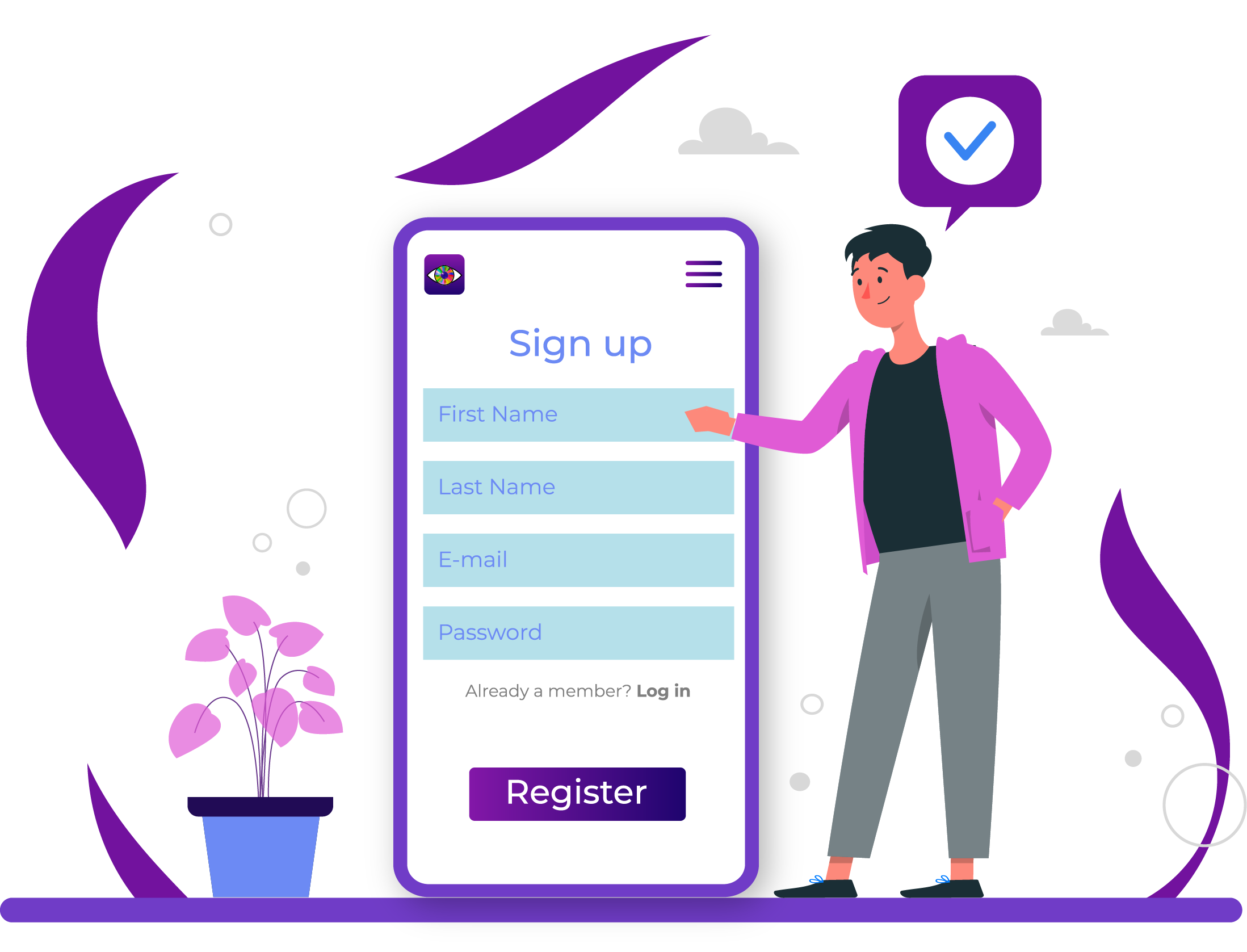 Create Event
Effortlessly Design Your Next Event Using Our Intuitive Interface.Add Dates, Venues, and More in Just a Few Clicks.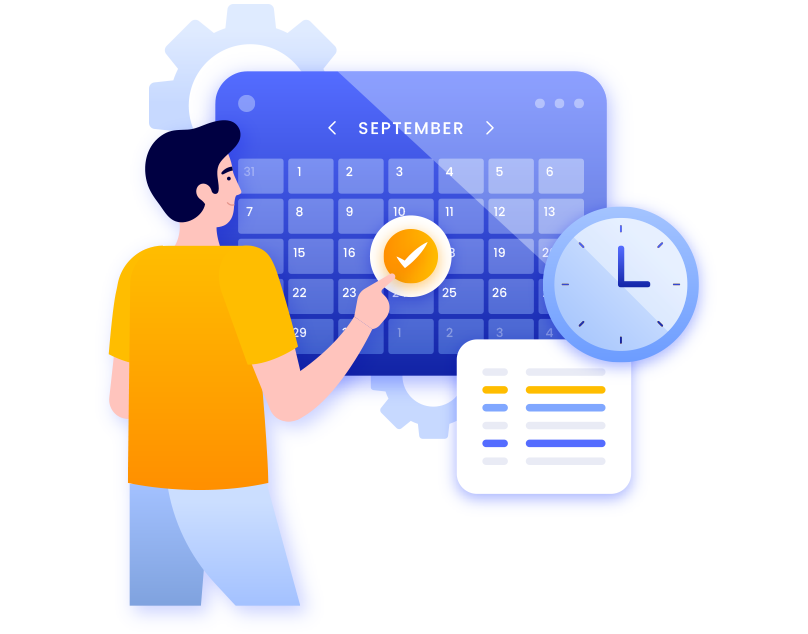 Start selling tickets
Go Live and Start Selling Tickets Instantly. Use Our Secure Payment Options for a Hassle-Free Experience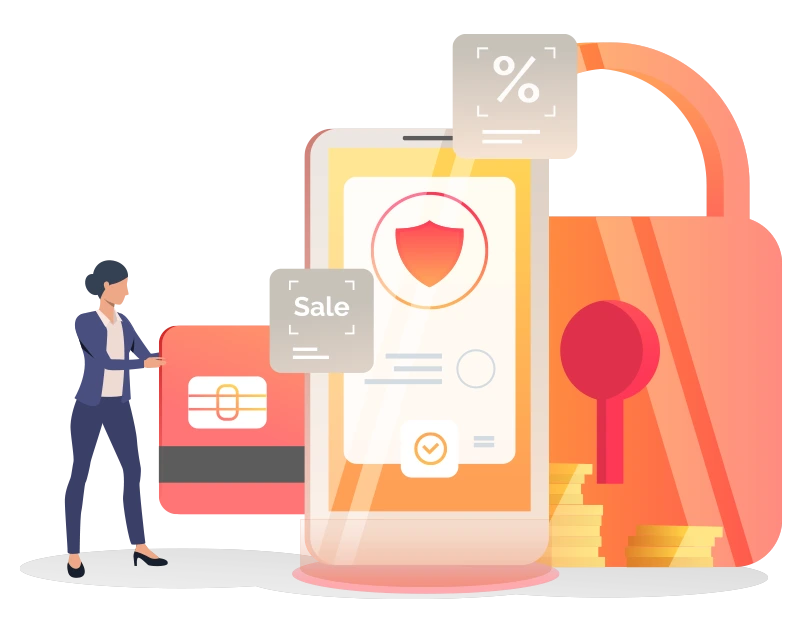 Request payout
Secure and Swift Post-Event Payouts. Request Your Earning After Your Event Concludes with Our Zero- Commissions Model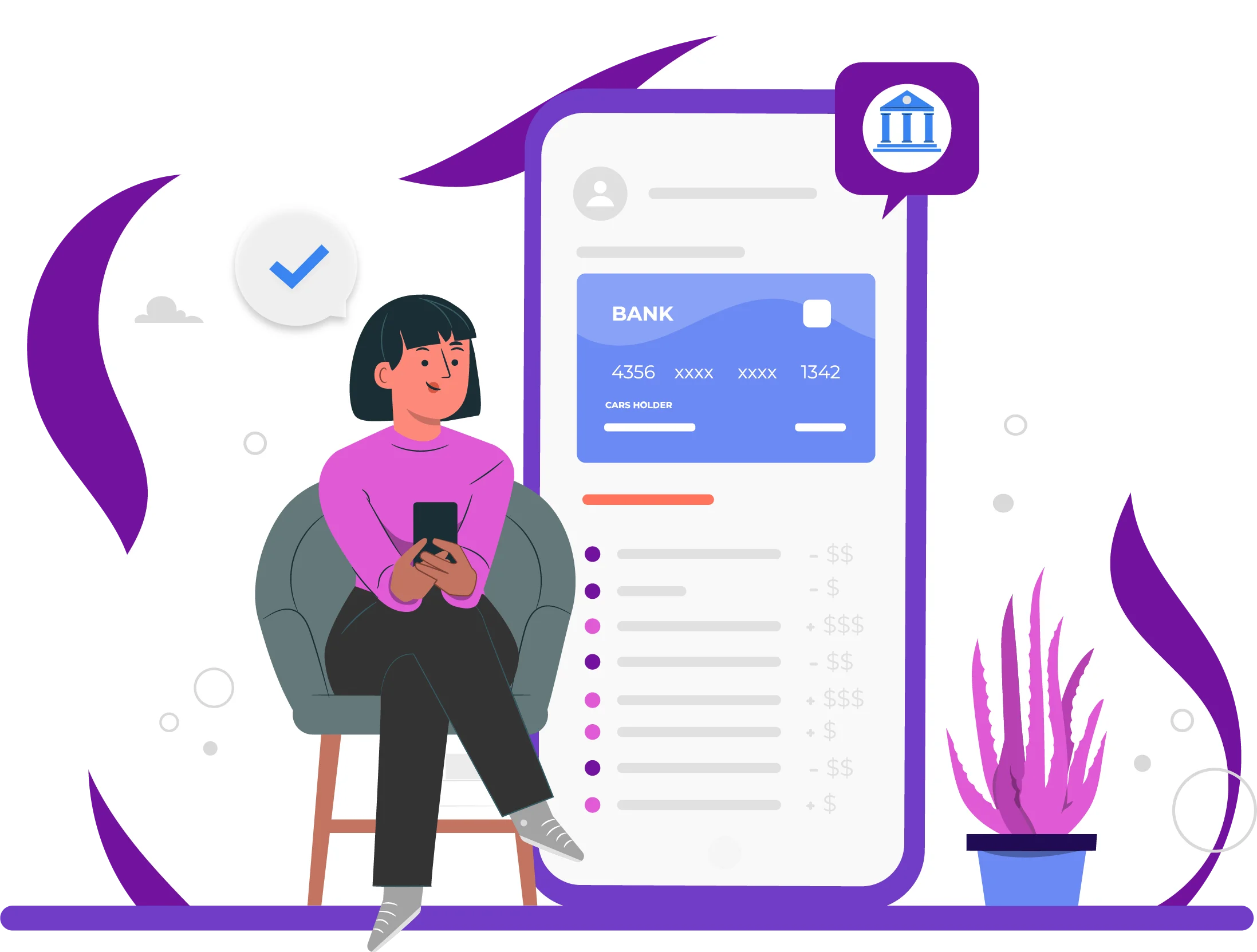 EXPLORE FEATURES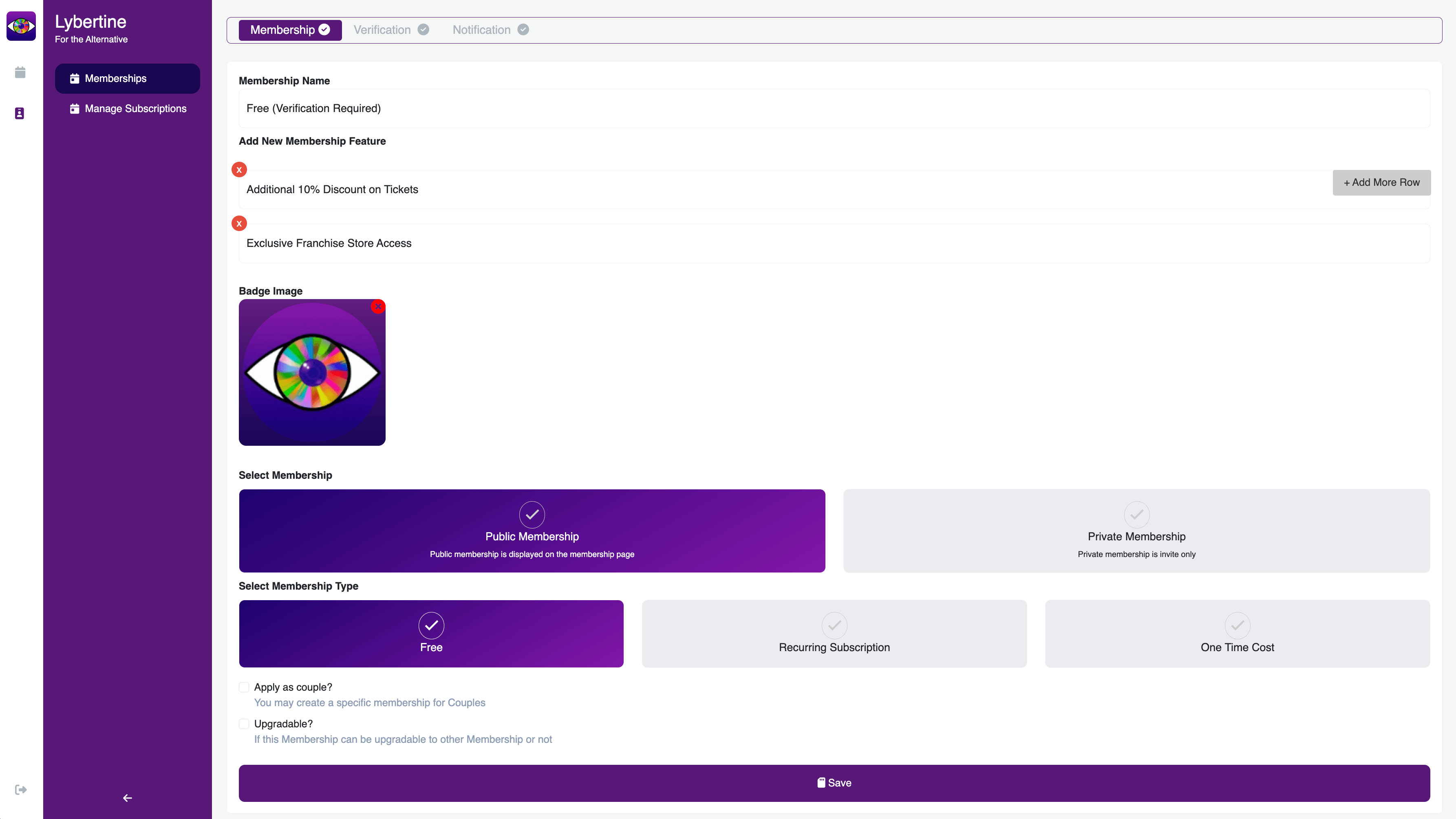 Membership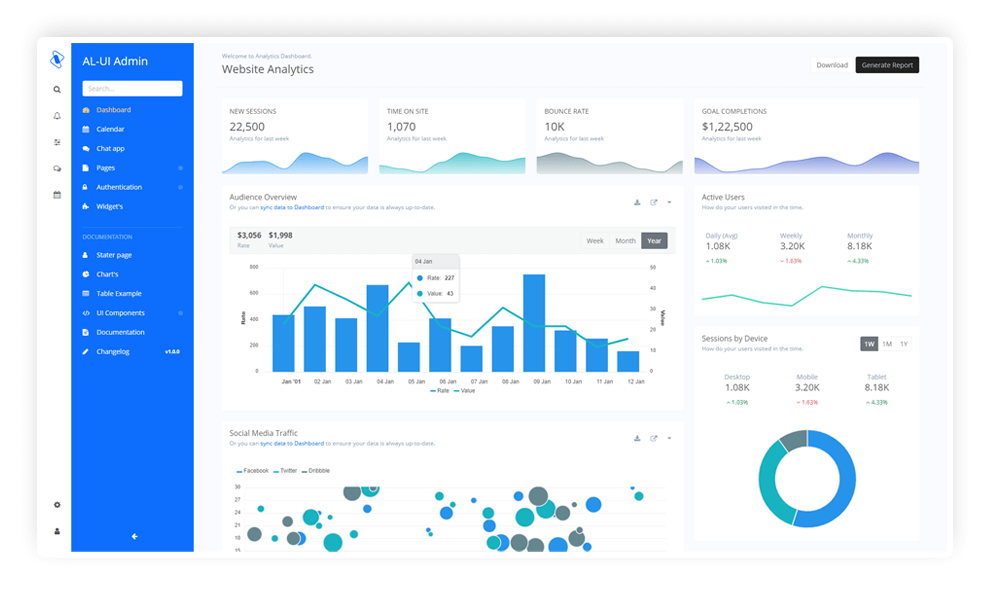 Educate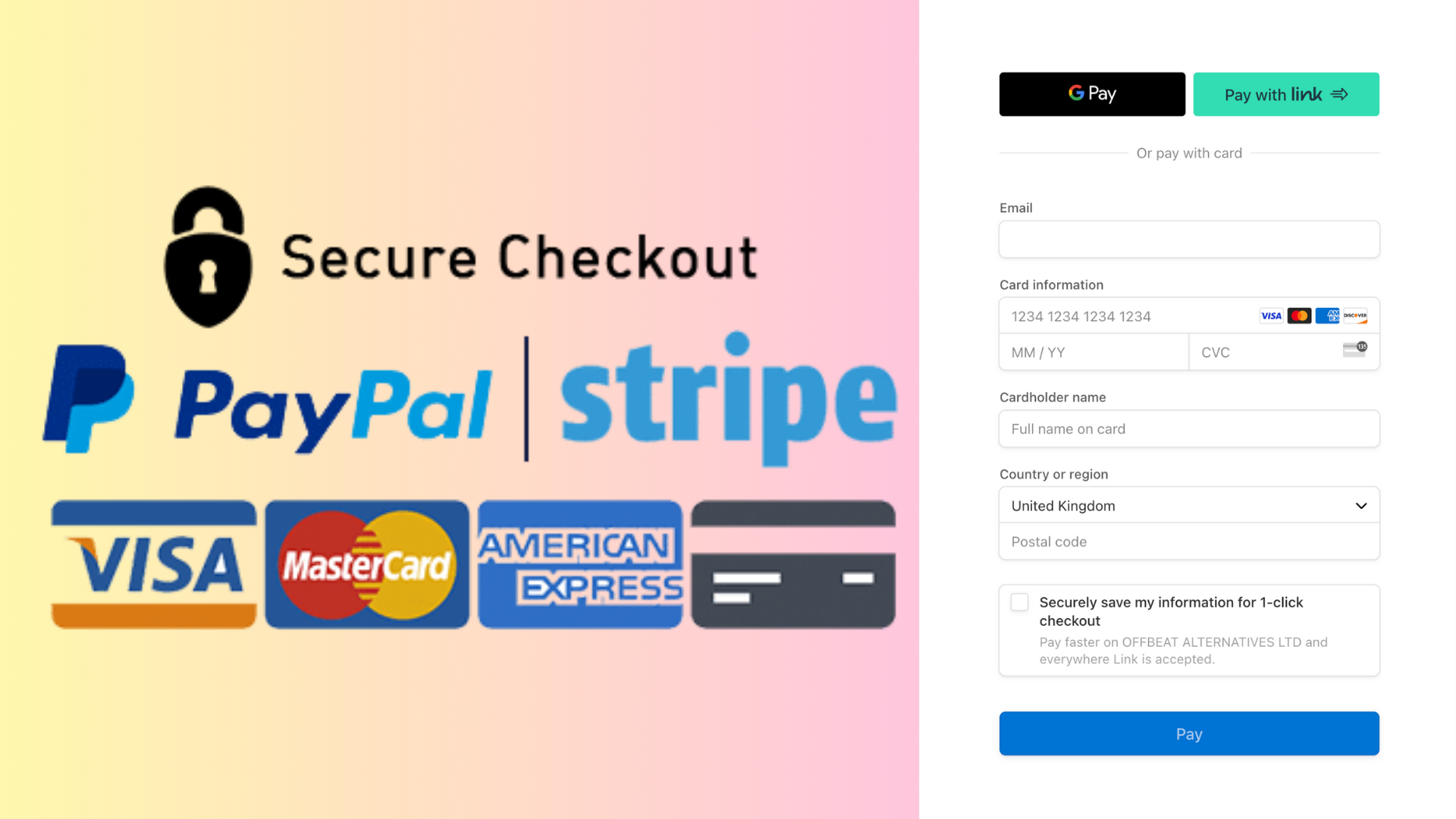 Secure Payments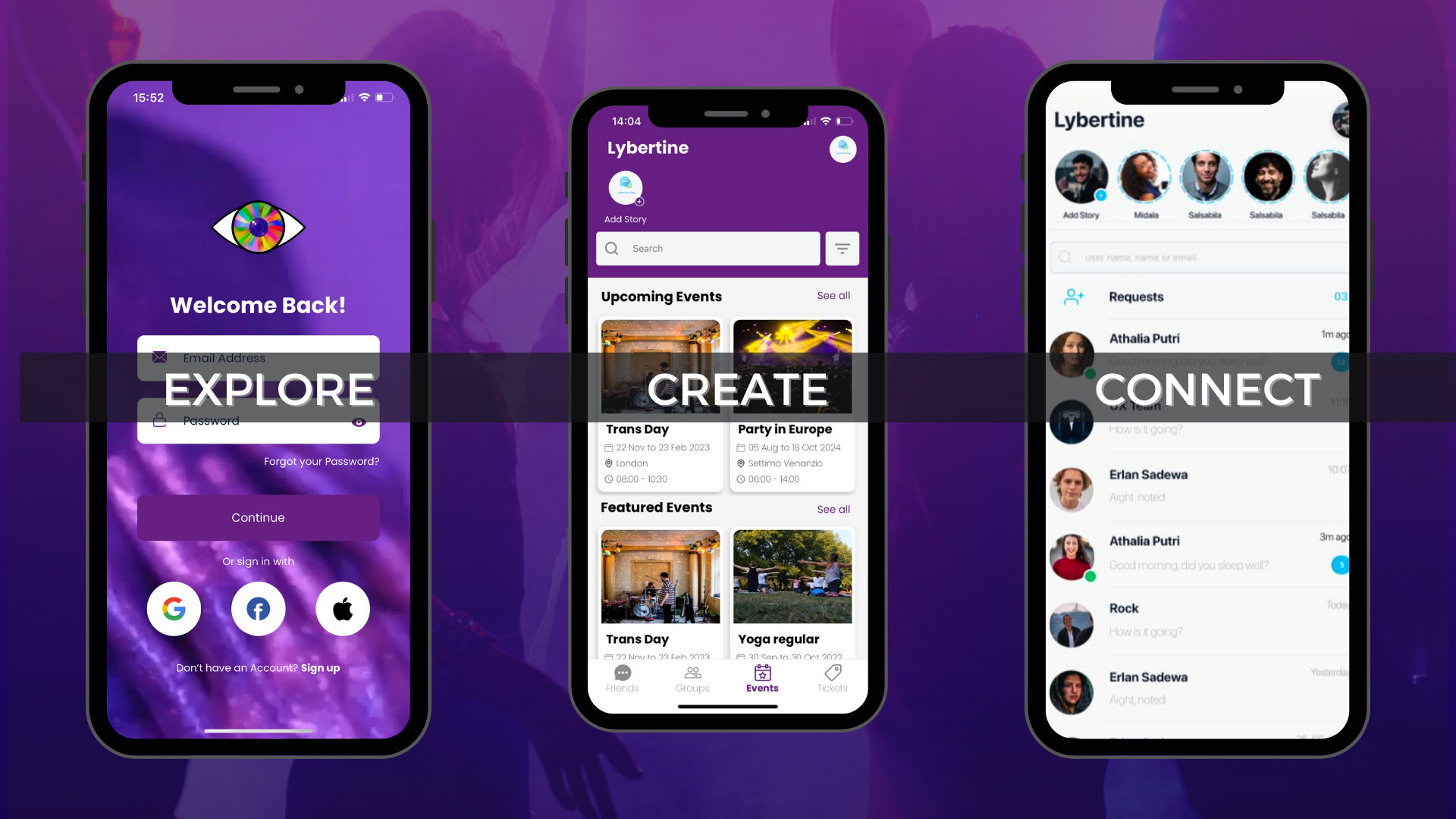 Mobile App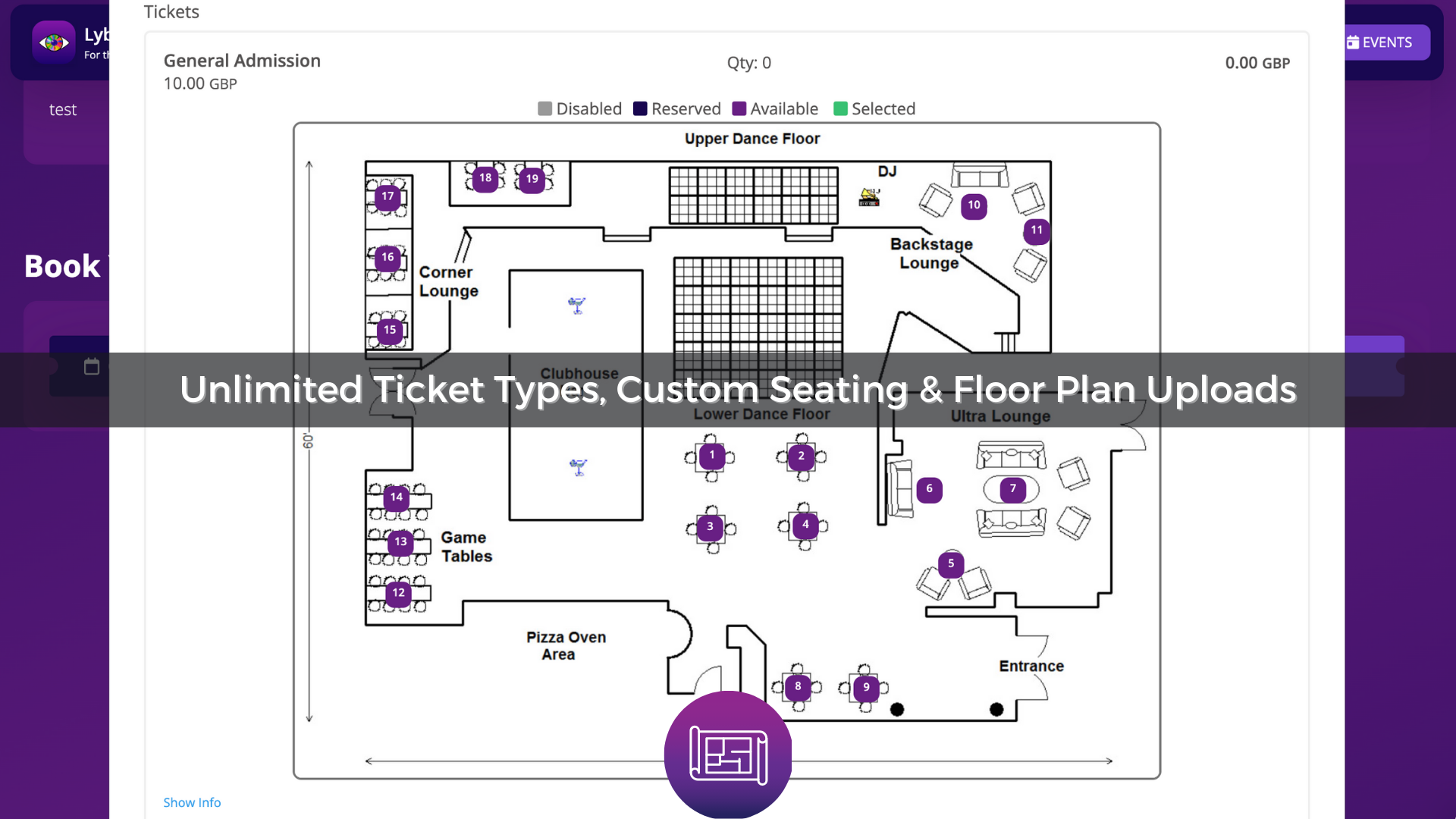 Reservation Seating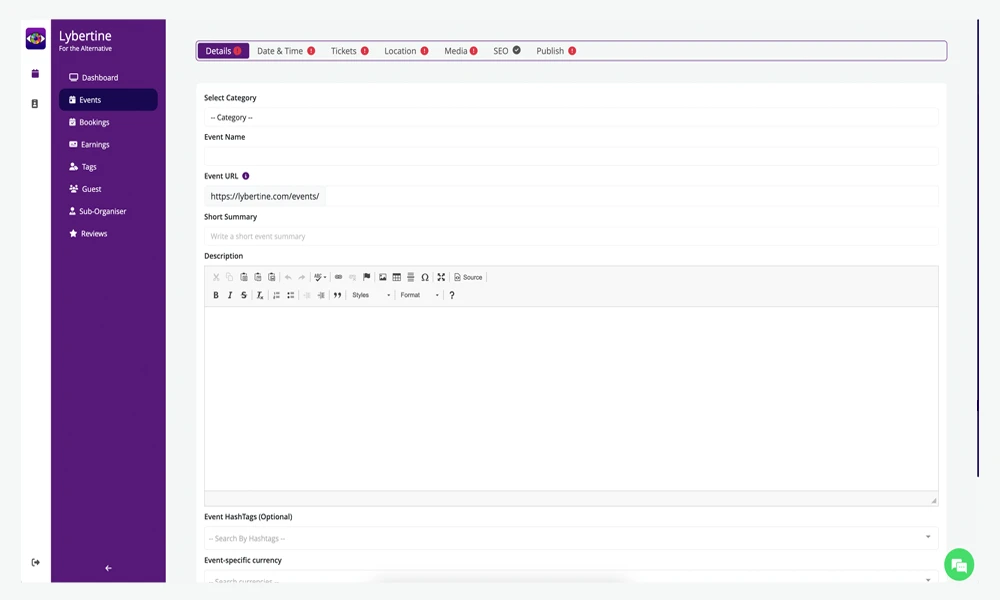 Event Creation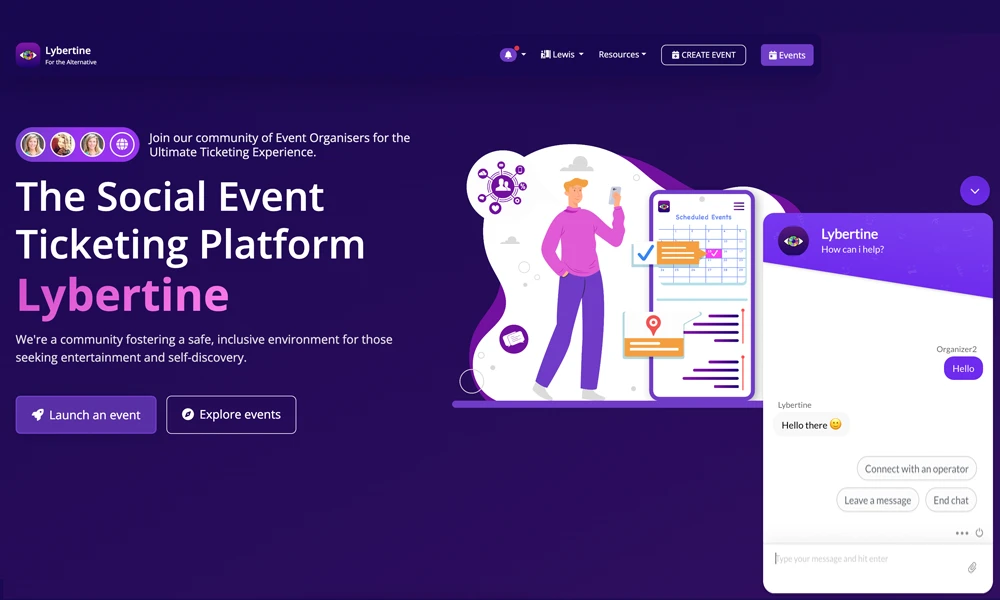 AI Enabled Chat Support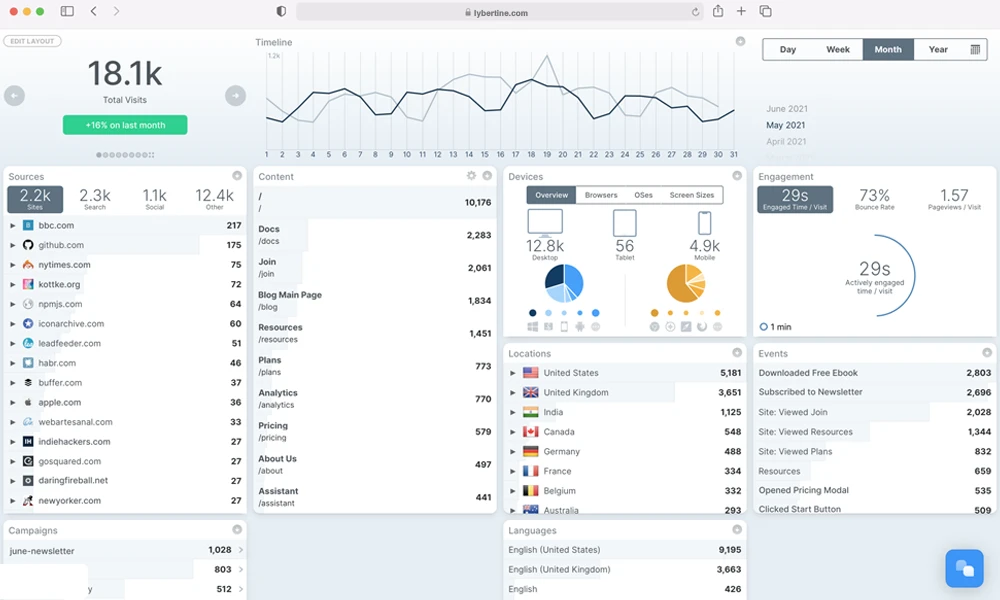 Real-time Analytics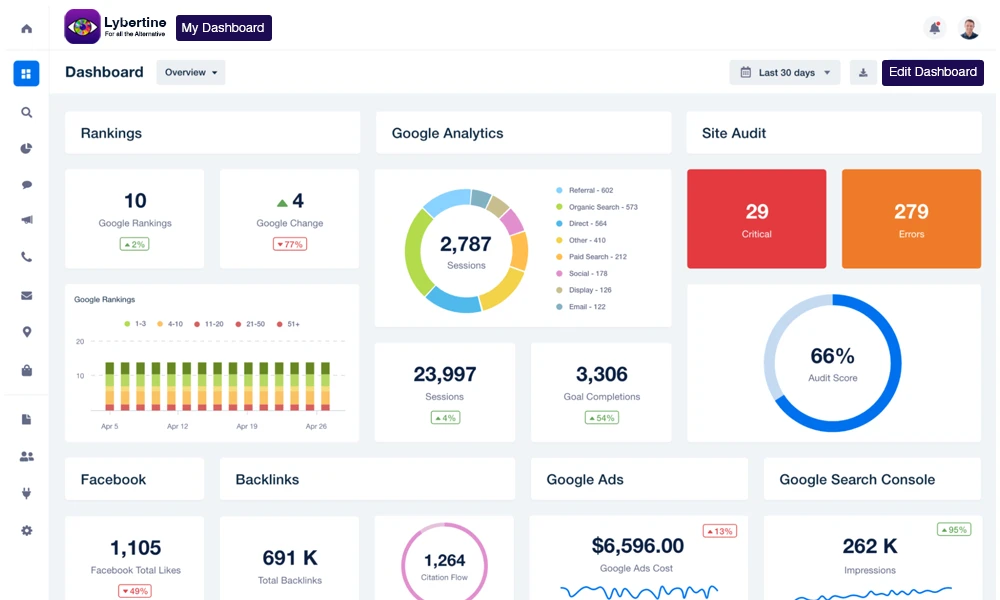 Marketing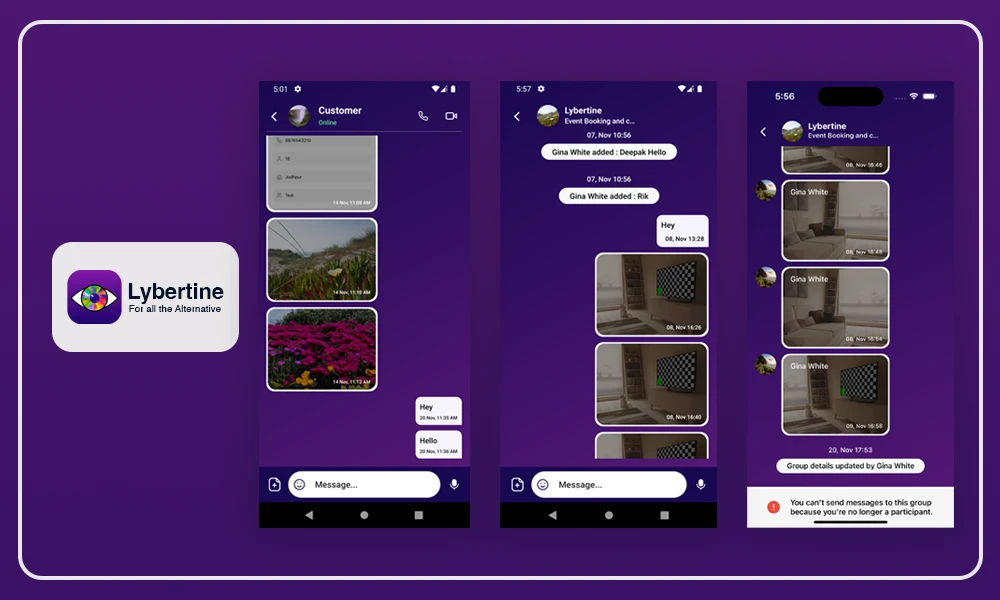 One-on-One & Group Messaging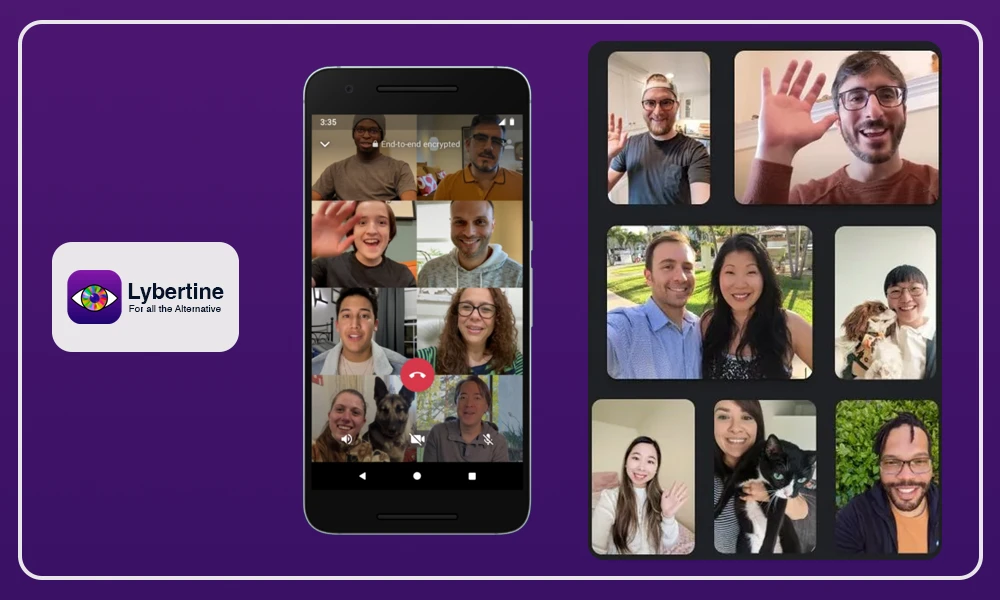 One-on-One & Group Video Calling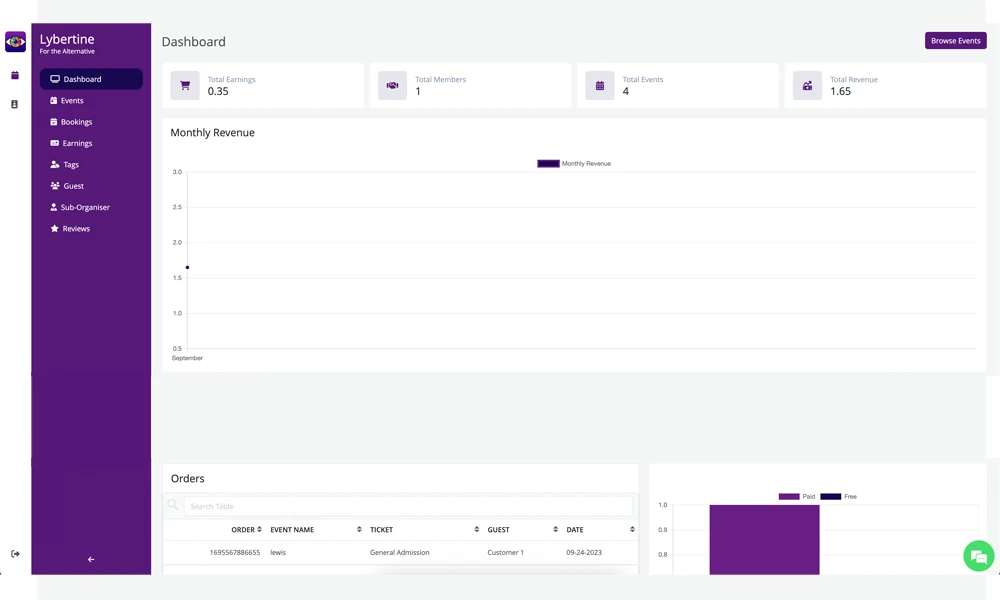 Event Access Control
Multi Currency Option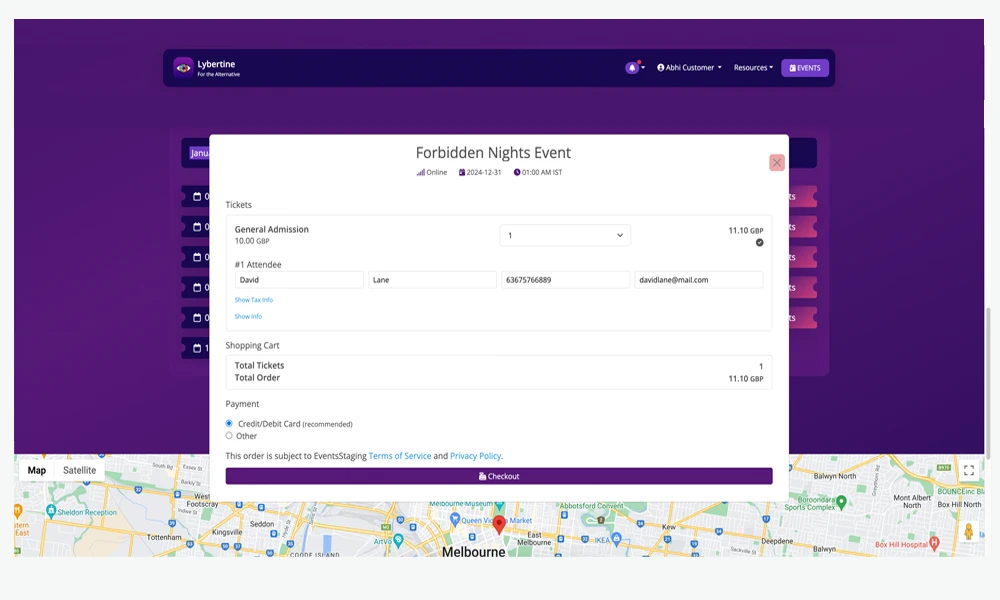 Secure E-Ticketing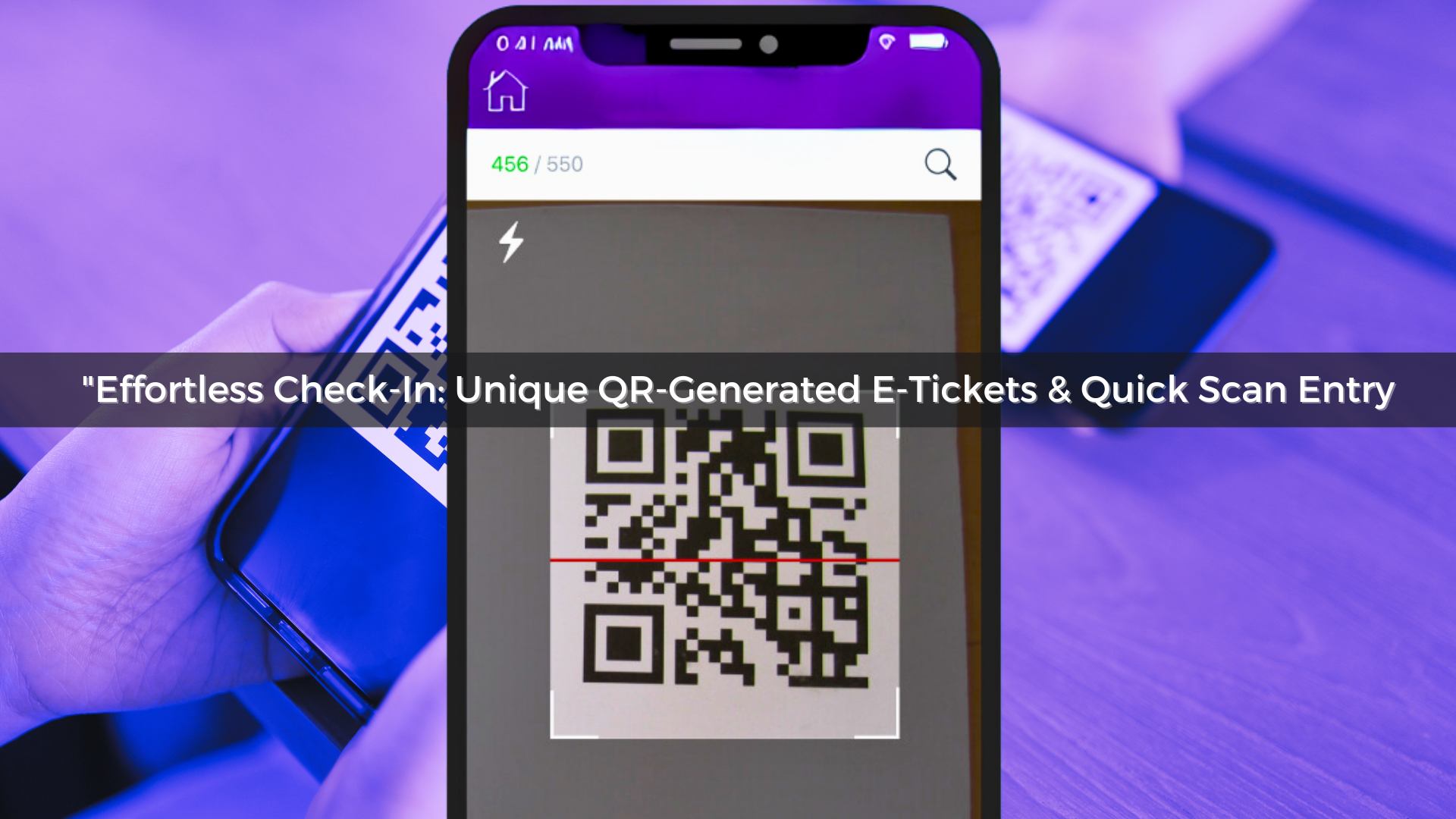 QR Code Enabled Check-in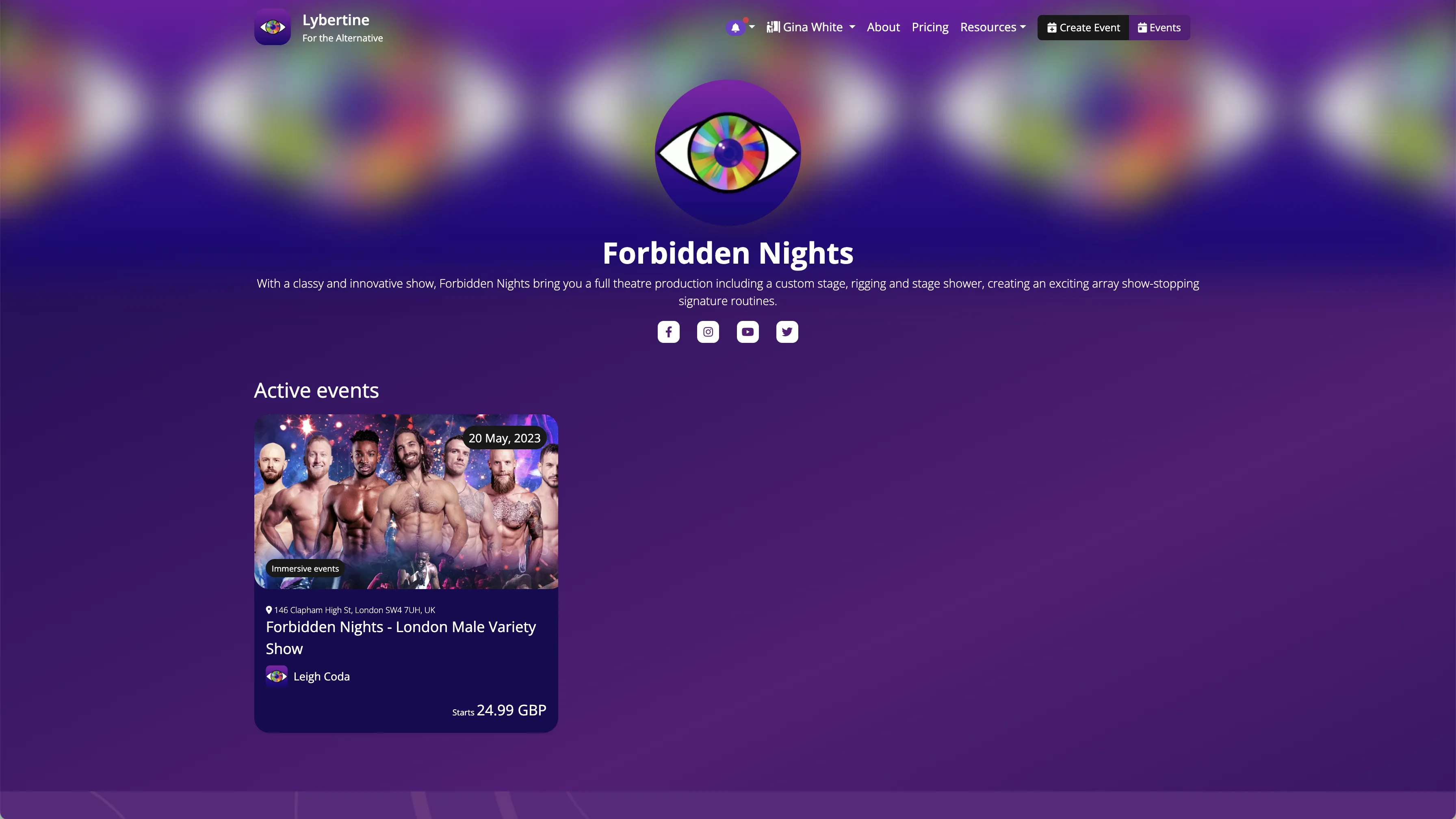 Channel Creation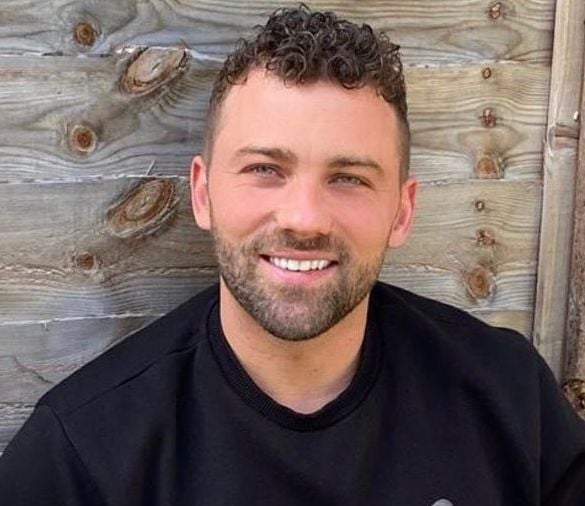 Leigh Coda
Lybertine is a game-changer. Their platform brought me closer to my audience, built a lasting fan base, and saved us time on customer support. it's not just ticketing; it's not just ticketing; it's community building.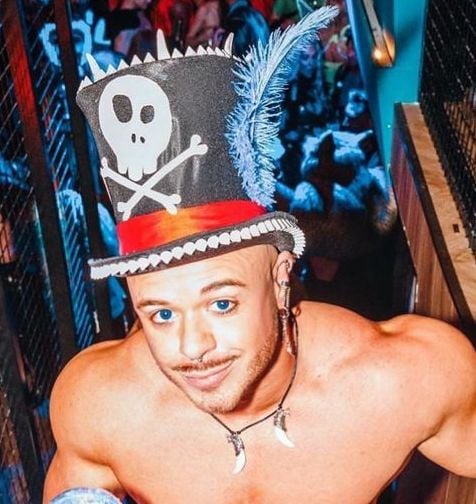 Bobby Rocket
I was wresting with community building and audience verification, Lybertine's Membership features has been a lifesaver. I couldn't be more satisfied with their exceptional support.
Always Raising The Bar!
Lybertine

Free and Paid ticketing.
Customised memberships for attendees.
AI Chatbot support
One to one messaging text, audio and video.
Customised channel for organisers.
adjustable Commission affiliate marketing.
FREQUENTLY ASKED QUESTIONS
To list your event on Lybertine, first, sign up for an account. After logging in, you will find a 'Create Event' button on your dashboard. Clicking this will prompt you to input all necessary information about your event, such as its name, location, date, time, and ticket options. There is no cost associated with listing an event on our platform as this is absorbed by the customer unless you decide to absorb the fees yourself, Once you've filled out the necessary information and submitted your event, it will undergo a review process which typically takes around 4 hours. After approval, your event will be published, and you can start selling tickets immediately. Our team at Lybertine is here to support you throughout this process. We also recommend providing detailed and attractive descriptions and high-quality images to make your event stand out to potential attendees.
At Lybertine, we pride ourselves on being an all-inclusive platform and we welcome event organisers from all walks of life. Whether you're planning a concert, seminar, workshop, fitness class, fair, festival, fundraiser, or any other type of event, you can list it on Lybertine. We've had the privilege of hosting a diverse range of events, from intimate gatherings and private parties to large-scale public events. Whether your event is virtual or in person, for business or pleasure, small scale or large, our platform is designed to accommodate your needs. We're here to help you create memorable moments and experiences for your attendees."
At Lybertine, we believe in providing a cost-effective platform for selling tickets. In fact It's FREE, to list your events. Customers will pay a very low 4% and 0.40p per ticket and a standard payment fee of 1% + 0.20p which is nearly half the cost of some of our biggest competitors. You, as an event organiser, have the option to absorb these fees for your event. This means you can choose to cover the fees yourself so that attendees don't have to pay them, making your tickets even more attractive to potential attendees. And, of course, there's no charge at all for listing free events. We're committed to supporting you in creating memorable moments, regardless of your budget.
Setting up an event on Lybertine is a straightforward and efficient process. Once you have all the details of your event, such as the name, location, date and time, and ticket options, you can list your event within minutes. After you submit your event, it will go through a review process, which typically takes around 4 hours. Once your event is approved, it will be published on the platform, and you can start selling tickets immediately.
On Lybertine, you have complete control over your ticket sales and availability. Once you have logged into your account and created an event, you will be able to access our intuitive 'Event Management' dashboard. This dashboard provides a real-time overview of ticket sales, availability, and revenue. You can adjust the availability of tickets at any time by changing the number of tickets for sale. For instance, if you want to release more tickets or halt sales temporarily, you can do so directly from the dashboard. In addition, our system automatically stops selling tickets once your set limit has been reached or when the event starts, whichever comes first. If your event has different types of tickets, such as VIP, general admission, or discounted tickets, you can manage the availability of each separately. You also have the option to set specific sales windows for certain types of tickets, like early bird or last-minute tickets. Remember, Lybertine's customer support team is always here to help if you have any issues or questions about managing your ticket sales and availability.
Lybertine offers a wide range of promotional tools and features to enhance your event's visibility:
• Social Media Sharing Options : Increase the reach of your event by leveraging the power of social media. Our platform integrates seamlessly with popular social media platforms, allowing you to share your event directly from your dashboard.
• Word-of-Mouth Influencer Marketing Integration : Amplify your event's reach with our unique influencer marketing features. Boost your sales by offering rewards to influencers who promote your events using a unique link. You control the pricing, allowing you to set either a fixed fee or a percentage of the ticket value per ticket sold.
• Community Building Tools : Our platform includes built-in forum features and an integrated messaging system, helping you to foster community engagement and encourage discussion about your event.
• Affiliate Marketing : This feature allows you to tap into new communities and build a team of affiliates who can help promote your event, with the pricing controlled by you.
• Customisable Event Pages : Stand out from the crowd with customisable event pages. Reflect your brand and event theme in your listing to attract your target audience.
• Customer Push Notifications : Keep your attendees updated and engaged with real-time push notifications about the event's updates, changes, or news.
• Mobile App : Our mobile application allows your potential attendees to discover, view, and buy tickets for your events conveniently from their mobile devices.
• Real-time Analytics for Ticket Sales : These insights can help you understand how well your promotional efforts are performing and adjust your strategies accordingly.
Remember, our aim at Lybertine is to provide you with all the tools you need to ensure your event reaches the widest possible audience and sells out
Absolutely! At Lybertine, we understand that every event is unique and may require different types of tickets. You can easily set up multiple ticket types, such as VIP, general admission, or student discount tickets, for your event. Here's how you can do it:
• When creating or managing your event through your dashboard, you'll find the 'Ticket Types' section.
• In this section, you can add as many ticket types as you need, specify the quantity available for each type, and set the price.
• For each ticket type, you can also include a description. This is particularly useful if you're offering tickets with special benefits, such as VIP tickets with extra privileges or discounted tickets for students.
• Remember to save your changes before leaving the page.
This way, you can customise the ticketing options to best fit your event's needs. If you need further assistance, our support team is always ready to help.
At Lybertine, we understand the importance of having a clear and fair refund and cancellation policy. Here's how we handle these situations:
• Refunds Determined by Event Organisers : The refund policy for individual events is determined by the event organisers and not by Lybertine. In most cases, unless stated otherwise by the event organiser, refunds will not be issued.
• Cancelled or Rescheduled Events : If an event is cancelled or rescheduled by the organiser, ticket holders will be given the option to either receive a refund or transfer their ticket to the new event date.
• Processing of Refunds : If a refund is requested and approved, it will be processed within 14 business days. Please note that only the ticket price will be reimbursed; administrative fees and payment charges are non-refundable.
• Refund Requests for Non-Cancelled Events : If an event is not cancelled or rescheduled and a refund is requested, the decision to grant a refund will be at the discretion of the event organiser. In such cases, Lybertine will do our best to assist you in finding a solution that meets your needs.
We encourage our customers to carefully review the refund policy for each event before making a purchase. If you have any questions or concerns, please do not hesitate to contact our customer service team at
Info@lybertine.com.
We're here to help!
At Lybertine, we believe in providing you with all the necessary tools and data to plan and execute successful events. Here's how you can access attendee data and reports:
• Dashboard Access : Once you're logged in to your Lybertine account, your dashboard provides a high-level overview of all your events. Here, you can see a quick snapshot of ticket sales, attendee numbers, and revenue for each event.
• Event-Specific Analytics Page : For a more in-depth look at a specific event, visit the event's specific analytics page. Here, you'll find more detailed reports, including real-time ticket sales data, and ticket type breakdowns. This page can provide valuable insights that help you better understand your audience and fine-tune your event strategies.
Remember, all data provided adhere to data protection laws and respects the privacy of your attendees. If you need help navigating these features or understanding your reports, please don't hesitate to reach out to our support team.
At Lybertine, we strive to ensure that our payment process is smooth and secure, and that you receive your earnings in a timely manner. Here's how it works:
• Ticket Sales : When a customer purchases a ticket to your event, the payment is processed through our secure payment system. All major credit and debit cards are accepted.
• Processing Fees : The ticket price plus a small transaction fee is charged at the point of sale. This fee covers payment processing and the use of our platform.
• Payout : After the event has taken place, your earnings from ticket sales (minus the transaction fees) will be transferred to your bank account. To provide time for any possible chargebacks or disputes, this is typically done within 14 business days after the event's completion.
• Earnings Dashboard : You can track your earnings and expected payout dates on your Lybertine dashboard.
Remember, it's important to provide accurate banking details to ensure there are no delays in receiving your payout. If you have any questions or concerns about the payment process, please contact our customer support team for assistance.
• Creating Promo Codes : Log in to your Lybertine account and navigate to your dashboard. Select the event for which you want to create a promo code, then find the 'Promo Codes' section. Then simply select the promo code you want.
• Managing Your Promo Codes : All of your active, expired, and upcoming promo codes can be viewed and managed in the 'Promo Codes' section of your dashboard. You can easily edit or delete codes as needed.
• Promoting Your Promo Codes : Remember, the key to the successful use of promo codes is visibility. Make sure to promote your codes through your event page, social media channels, email newsletters, or any other marketing materials you have available.
If you need further assistance with creating or managing promo codes, don't hesitate to contact our support team. We're here to help make your event a success!
At Lybertine, we understand the importance of creating an event page that aligns with your branding and captures the spirit of your event. Therefore, we offer various options for customising your ticket design and event page layout.
• Customising the Event Page Layout : When setting up your event in your Lybertine dashboard, you'll have the ability to customise the event page. You can add compelling event descriptions, include high-quality images or videos, and lay out the information in a way that best suits your event. You can also select colours and fonts that match your brand identity to create a consistent and professional look.
• Customising the Ticket Design : Your ticket design can also be customised to include the information you find necessary. This can include event details, ticket type, special instructions, and more. Although the core layout remains the same for consistency and readability, you have the freedom to add essential details to enhance your attendees' experience.
Remember, a well-designed event page and ticket not only look good but also provide attendees with important details about the event. So, take some time to make it look great and inform your audience well! If you need assistance, our support team is ready to help.
At Lybertine, we take security and data privacy very seriously. We understand the importance of protecting your personal information, as well as the information of your event attendees.
• Financial Transactions Security : We have partnered with Stripe and PayPal, two of the world's leading payment processors, to handle all financial transactions on our platform. These platforms use industry-leading security measures, including encryption and secure sockets layer (SSL) technology, to ensure that your financial data remains safe and secure.
• Data Privacy : In terms of data privacy, we comply with all applicable laws and regulations, including the General Data Protection Regulation (GDPR). We only collect necessary data, use it for the purposes stated in our privacy policy, and never share it with third parties without explicit consent.
• Secure Browsing : All interactions on our website, including the buying and selling of tickets, are conducted over a secure connection (HTTPS), ensuring that data transmitted is encrypted and safe from eavesdropping.
• Password Protection : User accounts are secured with passwords, and we recommend users to use strong, unique passwords and change them regularly to ensure their accounts stay safe.
We are committed to maintaining a secure platform where you can confidently manage your events. If you have further queries or concerns about security or data privacy, please feel free to reach out to our support team. Top of Form
Besides offering promo codes, you can create a sale for your event tickets to incentivise early purchases. This can be set up in the advanced settings section during the ticket creation process. Here's how:
• Creating a Sale : After logging into your Lybertine account and selecting the 'Create Event' or 'Manage Event' option, you'll have the opportunity to set up your tickets. Within this process, you can find 'Advanced Settings' under each ticket type.
• Setting Up Your Sale : In the 'Advanced Settings', you can set up a sale by defining a percentage or fixed amount discount for a specific period. This could be an 'Early Bird' sale, a 'Last Minute' sale, or any other promotional sale you think would attract your audience.
• Managing Your Sale : Like with promo codes, you can manage your sales from the 'Ticket Types' section in your event management dashboard. You can view your active, upcoming, and past sales, and make changes as required.
• Promoting Your Sale : Ensure your potential attendees know about your sale by highlighting it on your event page, social media platforms, and other marketing channels.
At Lybertine, we strive to offer an excellent user experience and understand the importance of timely support when you're organising events. In case of any technical issues, we provide several avenues of support:
• Email Support : You can reach our dedicated support team via email at Info@lybertine.com. We aim to respond to all inquiries as quickly as possible, typically within 24 hours.
• Live Chat : We offer live chat support on our website. Our customer support representatives are available to answer your questions and resolve issues in real time during standard business hours.
• Knowledge Base/FAQs : Our website features an extensive knowledge base and FAQs that cover common issues and questions. This is a great starting point for finding quick solutions to common problems.
• Phone Support : Call us for free on 03332244881 In case of more complex issues or for personalised assistance, we can arrange a scheduled phone call between you and one of our support team members.
Our goal is to help you resolve any issues as quickly and effectively as possible, so you can focus on creating memorable events. Don't hesitate to reach out if you need assistance!